Patty's Home Page
---
Links
---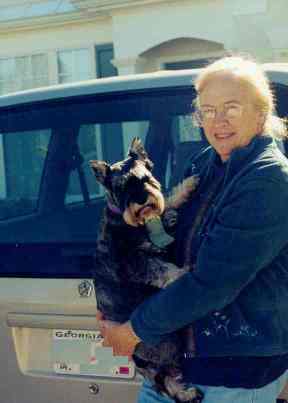 Photo, Patty holding Dandy, by our "new" car, in Georgia.
In Memoriam: Dandy, ???? until June 1, 2005. He came to me when he was "between homes" ten years ago. No one ever had a better friend. He was my personal guard and protector to his last day.
---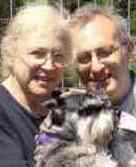 Photo, Patty, Jared, Dandy ("Dawg").
---
---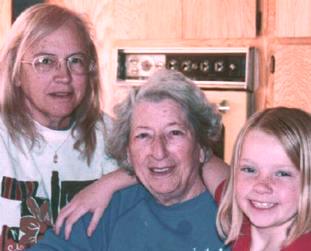 Photo, left to right, Patty, Elsie and Brenna.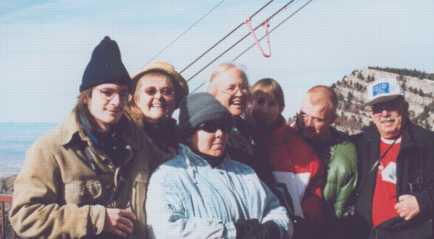 Photo, left to right, chromatix, wileE, katzie, Patty, Ron, Bugs,
and Hagar, at the cable car landing atop Sandia Mountain, New Mexico.
---
More Links
Updated June 1, 2005
---